We Enable Your Success
Meet the team whose endeavors and vision have driven our innovation & success.
Here in Codeforce 360 we firmly believe that our employees are an indispensable part of our growth. We
value them as our important assets in the company.
We are devoted to your success and advancement to continually add value. Our seasoned executive team
inspires and influences with their decades of experience in solving complex business network challenges
and bringing forth excellence.
Head of Resource Management

Two words that precisely define Shweta are "Strategy & Speed". She is a collaborative professional with an ability to get work done. Her ability to execute solutions in demanding situations remains one of her supreme strengths. She successfully manages consultant sales covering various technologies.


Payal manages the finance team and monitors the daily financial activities at Codeforce 360. She is also responsible for conducting monthly financial analyses and audits. Payal is a certified ISO
auditor and is currently pursuing her Master's in Business Administration.

Sr. Manager – Business Development

Having 8+ years of experience in working with both the Department of Defense, Federal and State governments. I need to manage complete government contracts from the phase of procurement
till the contract end. It also includes bid management, contract negotiation, contract execution/pre-sales activities, relationship building, managing government accounts, and making plans to bring new Federal and state & local clients. Ensuring the client requirement is properly managed.

Business Development Manager
Avinash is having an experience of 10 years of serving multiple industries before becoming a staffing expert for the healthcare division. Overseeing the execution of client services, client relationships, and recruitment with long term strategy. Prior to coming to Codeforce, worked on creating a competitive solution that can be unique and value add to all.



Ravali holds a Master's in Business Administration. She is a quick learner and strives to grow both professionally and personally. Currently, she is in a role where she builds and manages processes that increase the talent pool of the company.


Arvind has been with Codeforce 360 from last 4+ years, started as Account Manager and is currently Client Partner managing multiple System Integrators. He is very adaptive, has optimistic approach and a hardcore believer of Relationship building to provide excellent Client/Customer Services.
The work culture at Codeforce 360 is based on the fundamental belief that employees are its most important resource. Regard and genuine concern for each employee within the organization is the essential guideline on which the organization functions. We believe that by giving mutual respect, acknowledgment, believe, open communication, straightforwardness and openings for development, employees will perform to their fullest potential and will be sincere, dedicated and committed to their occupations.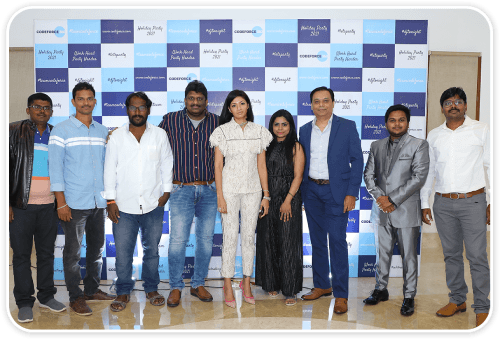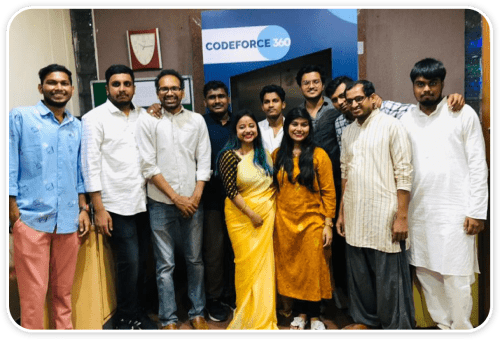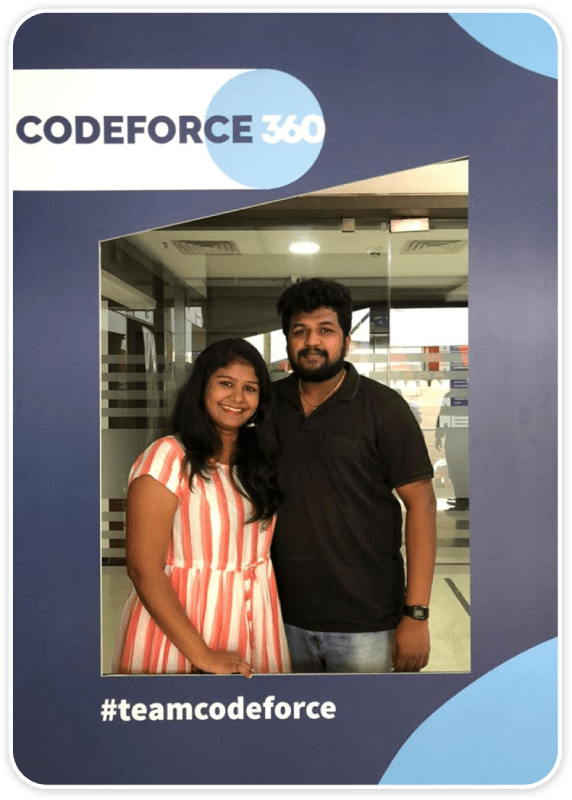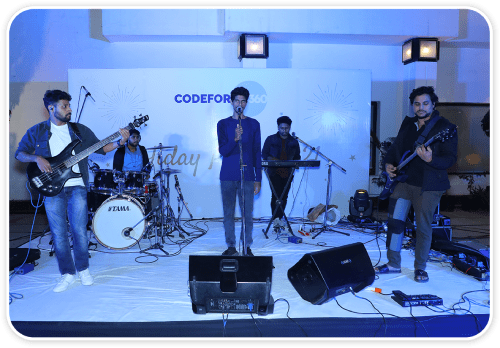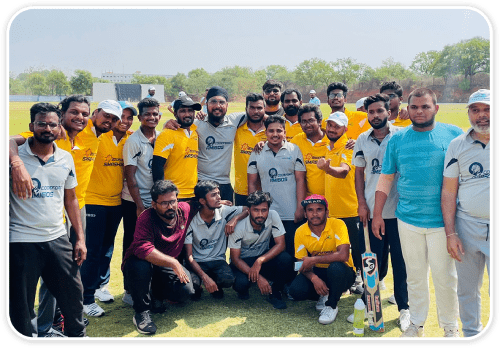 SAP CoE
SalesForce CoE
Cyber Security
Data Science & Analytics
Mobility
ServiceNow
Workday
USA - Atlanta
3970 Old Milton Parkway,
Suite #200, Alpharetta,
GA 30005
India - Hyderabad
5th Floor, Sri Durga Towers,
Above UCO Bank, Road No 10,
Banjara Hills,
Hyderabad - 500034
Telangana, India
Canada 

11911 Maitland Ave
Windsor Ontario N8P 0B9